Featured Property
$367,900.00
36 Hallgren Drive , Sylvan Lake, Alberta
1668 Sq Ft Bungalow backing onto the park and path area that leads to the lake. Try to beat this one for value per sq ft! Recently upgraded with easy to care for vinyl plank flooring throughout the basement. Parking the biggest RV in the backyard is easy due to alley layout. Pool table and all appliances included. One of the biggest family party rooms downstairs that you will ever see with wet bar. This maybe the best lot location in the entire Hewlett Park subdivision with park and maintained paths leading to Lake. All measurements are approximate and should be checked by Buyer.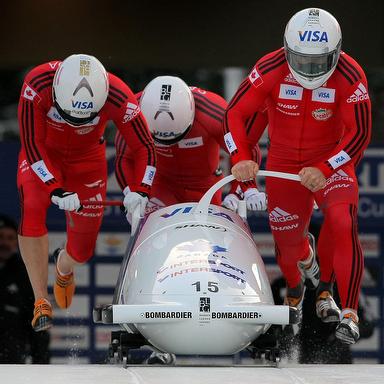 Proud to represent CANADA ... Proud to represent YOU !
Welcome to TEAM RUSH ranked by Royal LePage as being in the TOP 1-3% CANADA wide for 5 years running! We look forward to meeting you in person to introduce you to Central Alberta. We care about and work hard for our families and yours.

HIRE us:  Call or Text  @403-352-6775

Our family enjoys working in this active community. We also play together: golf, sail and wakeboard in the summer and in the winter it's hockey, skiing, ice fishing and snowmobiling (right from the house!).  Sorry no bobsleighing yet, only a big water slide at the beach.

We give extra services at competitive rates:

INDEPENDENT HOME INSPECTIONS & EVALUATIONS

HOME-STAGING :
- Arranging furnishings and decor to maximise home's positive attributes, minimize flaws, define spaces and appeal to the largest number of buyers.
"How one lives in a home is not how it should be presented as a product for sale."

MULTI MEDIA VIDEO TOURS and AERIAL

CHARITY CHECKOFF: Our project this year is to build an much needed new orphanage in rural Uganda. We are priviledged to share in directing funds and volunteers towards this worthy project. These kids really need a home and we felt as Realtors this would be a fitting project for us. Call me for details.

Lyndon Rush  specialty is Commercial Real Estate. Lyndon was the hard working Bobsled pilot for both the 2 and 4 man events for Canada in 2010 and 2014 OLYMPICS and World Cup events..
Lyndon's contact info:
email: LDRush44@hotmail.com
Text or call: 403-598-1767

Nathan Rush is a residential and condo specialist. He lives in Sylvan Lake and has earned in the last few years both Master Sales Award and President's Gold Awards by providing excellent service to his customers. He is currently on leave working with YWAM international.

Laquish Yee is our business assistant and soon to be licensed.  Text or Call 403-596-8345.

Jerry Rush  Heads up the team and works all of the above. Call or Text me direct 403-352-6775

Call us anytime at either our Sylvan Lake (403-887-2286) or our Red Deer office (403-346-8900). We enjoy serving you!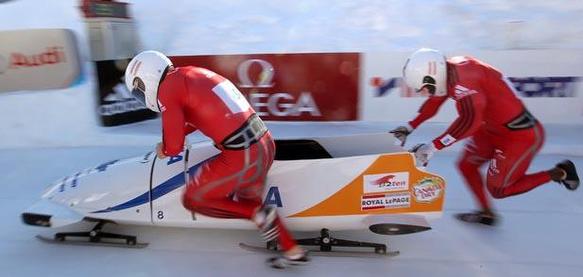 This Team Rush is Oylmpics bound:
One of the better Real Estate investment opportunities in this area is owning Industrial Commercial Property. Having one commercial tenant with a triple A credit rating who signs a 5 year triple net lease with you is miles ahead of have dozens of residential tenants. They are also much easier to manage as an absentee landlord. Contact us direct for a list of Commercial properties as the majority are NOT on MLS. Check our "INTERNET LINKS" for some of these opportunities.
Get our FREE monthly Red Deer and Sylvan Lake market reports to help your invest or dispose decisions; just send me an email requesting it. No Obligation.
---
Come back daily for new listings.
Jan 2010, Lyndon wins World Cup GOLD on Royal Lepage sled St. Moritz, Switzerland
 This is the same sled he piloted a month later for the Vancouver 2010 OLYMPICS. He crashed in heat 2 but "got back on the horse" and finished heats 3 and 4.  He finished out of the medals but with character and limbs still intact!  He then went on to win Oylmpic Bronze Medal as the PILOT of 4 man sled. Canada's 1st medal in this sport since 1964. 

    Hire Team Rush = dedication and determination to PILOT your real estate transactions to completion !
Home Valuation

For most people, their house is their single biggest investment. Find out how much your investment is worth with a no-obligation market valuation.

Find a Dream Home

If you are in the market for your "Dream Home" then I would love to help. Simply fill out my Buyer Registration card and I will have suitable new listings emailed to you as soon as they come on the market.